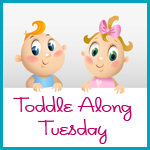 Choosing a name was the #1 toughest part of pregnancy for us. No joke! I'm really envious of people who already have their boy and girl name picked out and they aren't even pregnant yet! LOL. Being a teacher, I wanted a name that was unique and that I didn't have a negative memory attached to. What you see in blue was my list of boy names I liked. Nick hated every one of them. So I got five baby name books from the library and luckily stumbled upon the ones in purple that I also liked.
Nick agreed on Blaine. Phew. I actually fell in love with that name long long long ago. Every hear of
Blaine Wilson
?
Famous male gymnast from Ohio. He was hot. He had big muscles. And he had a unique name that was unforgetable to me. I definitely did not name my child after him, but he was the ONLY Blaine I had ever heard of as of July 2010 when I chose that name.
Jump to October 2010. If you watch Glee you'll recognize this face:
Thanks to Blaine on Glee, I doubt my Blaine will be the only Blaine at his school. But I guess that's ok, way too many people think his name is BLAKE when I tell them BLAINE over and over.
So there you have it! I don't enjoy picking names, waaay too stressful! :) I read in a magazine today that 10% of parents don't like the name they chose for their child. Well, I'm more in love with the name now than I was when we picked it. I think it is the perfect name for my little bunny buddy.